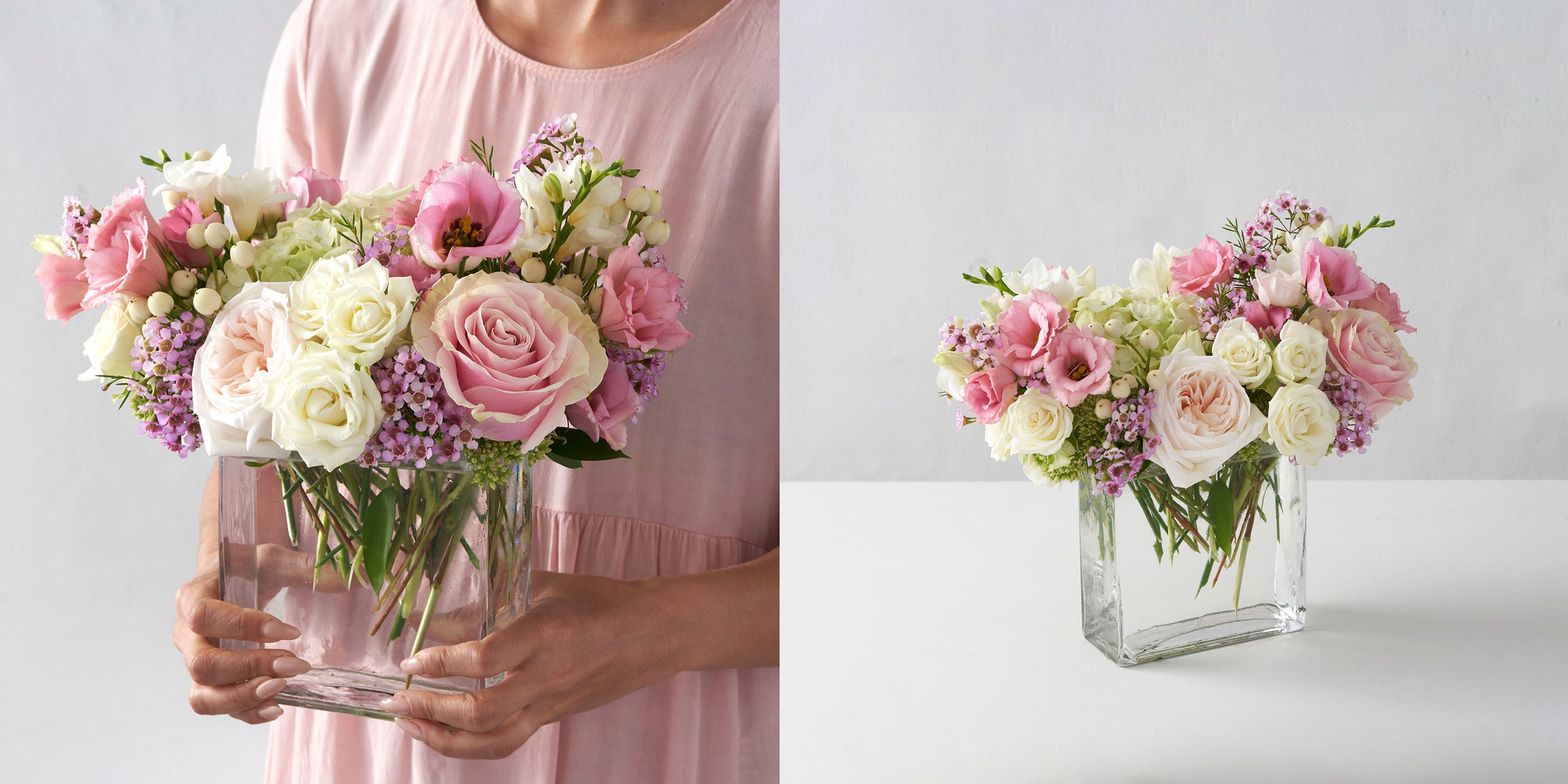 The finest bouquets and floral arrangements
Florist Pointe-Claire
Welcome to the Pointe-Claire location of Westmount Florist! We faithfully serve the West Island of Montreal and the surrounding region.
We're proud to offer Westmount Florist's famous always-fresh flowers, always-friendly service, and always-dependable same day flower delivery. Shop local and gift world-class flowers all at the same time. Browse our website to discover our vast selection of bouquets, vase arrangements, flowering plants and indoor plants, all available for dependable same-day delivery. Shop for flowers online by season, occasion or price range. Let the friendly flower experts at your local Pointe-Claire florist prepare and deliver your flower order with loving care. Or visit our store for in-person service.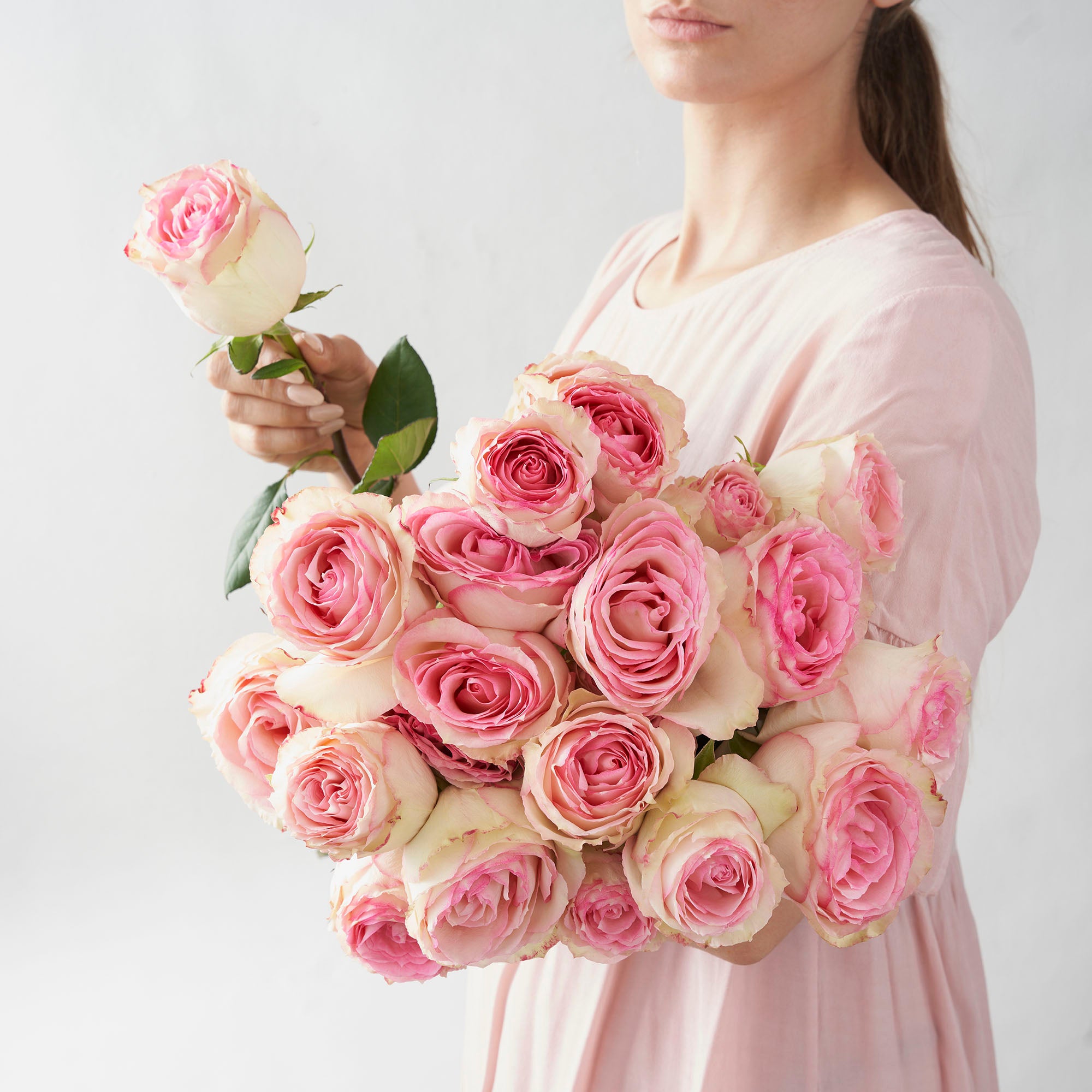 The West Island's Top Flower Shop
Have the freshest lilies, tulips, delphiniums, irises and other all time favourite blooms sent right to someone's door. As the Pointe-Claire location of Westmount Florist, we offer one of the largest collections of fresh flowers in Canada. 
Our friendly and knowledgeable team of floral designers is here to help you express just the right sentiment. We have single flowers, elegant bouquets, whimsical floral arrangements and gifts perfect for any occasion – from baby showers to 50th wedding anniversaries. Order online, call us or visit our florist shop at 343 Lakeshore Road.
Shop fresh flowers
Featured collection
View all
Sold out
Sold out
Located in the historic Pointe-Claire Village
The Freshest blooms in Pointe-Claire
Pointe-Claire is a picturesque suburb with panoramic views of Lake Saint-Louis. Established in 1698, the city exudes a rich history and boasts notable landmarks such as the iconic windmill and the beautiful Saint-Joachim Church.
Order the freshest blooms and our award-winning flower arrangements today – and have them delivered today. We make sending flowers easy.
Order same day flower delivery
What people are saying
I didn't see the flowers but the delivery was made the same day as expected. I have received some flowers from Westmount Florist and they're always so beautiful! Thank you for a great service.
perfect, easy and very accommodating transaction. As always top notch service and product well worth the value. My wife was extremely happy!
Great service overall. Went to the store at the last minute to have an arrangement done and was blown away by the quality and thoughtful touches made. Thank you very much for the outstanding service!
Florist Pointe-Claire FAQ
Where is the Westmount Florist, Pointe-Claire store located?

Our Pointe-Claire store is located at 343 Lakeshore Road on the west end of the Pointe-Claire village. The village has a rich history dating back to the 17th century when it was first settled by French colonists.

Over the years, Pointe-Claire has grown into a thriving community known for its beautiful parks, scenic waterfront, and heritage buildings. One of the village's most iconic landmarks is the Windmill, a historic gristmill that dates back to the early 18th century.

The village is also a hub for arts and culture in the West Island. The Stewart Hall Art Gallery is a renowned exhibition space that showcases the works of local and international artists.

We look forward to welcoming you to our charming village shop!
What payment methods are accepted at the Pointe-Claire flower shop?

We accept all major credit cards as well as cash at both our Pointe-Claire and Westmount flower stores. We cannot accept paypal or e transfers.
Is there a difference between the Pointe Claire location and the Westmount location?

Although our Pointe Claire florist shop has more of a "cottagey" feel, both of our locations are under the same family and strive to offer the same high quality flowers and flower design services Montrealers have come to expect from Westmount Florist.

No matter which location you choose to visit or order from, you can trust that you'll receive the same high-quality flowers, expert design, and exceptional customer service that has become synonymous with Westmount Florist.
What is it like to work at Westmount Florist Pointe-Claire?

Working at Westmount Florist Pointe-Claire is a fun and rewarding experience. 

As a family business, we place a strong emphasis on creating a supportive team and working well together. Our team members get to showcase their artistic flair and work with beautiful flowers as they advise clients and help them bring their visions to life.

Interacting with clients on a daily basis is a big part of the job. Whether you're helping a bride-to-be choose the perfect bouquet for her wedding or creating a stunning centerpiece for a corporate event, every client presents a new opportunity to showcase your creativity and make a positive impact on someone's life.

At Westmount Florist Pointe-Claire, we value our employees and strive to create a positive and supportive work environment where everyone can thrive. 

If you're passionate about flowers and enjoy working with people, we invite you to join our team and help us create beautiful moments that will last a lifetime.

Visit our career page to learn more about our open positions and what we have to offer.
Do you offer gift wrapping or packaging for your flower arrangements?

We believe that the presentation of a bouquet or arrangement is just as important as the flowers themselves. 

That's why we take great care in gift-wrapping all of our bouquets and arrangements to make them look as beautiful as possible.

Our standard wrapping is with cellophane and tissue paper to protect the delicate blooms and add an extra layer of elegance to the arrangement. For a more natural and rustic look, brown craft paper is a great "green" option as well.
How do I know if the flowers I'm choosing are in season?

If you're looking for flowers in season, just ask one of our designers and they will be happy to point you in the right direction. 

During the cold Quebec winter months, very little is grown locally.

With that said, we import flowers from all over the world, so you can find beautiful blooms year-round, no matter the season.

So even if the flowers you have in mind aren't in season locally, our talented designers can still help you create the perfect bouquet using the freshest and most beautiful blooms available.
Our customer support is available Monday to Saturday: 9am-5pm.