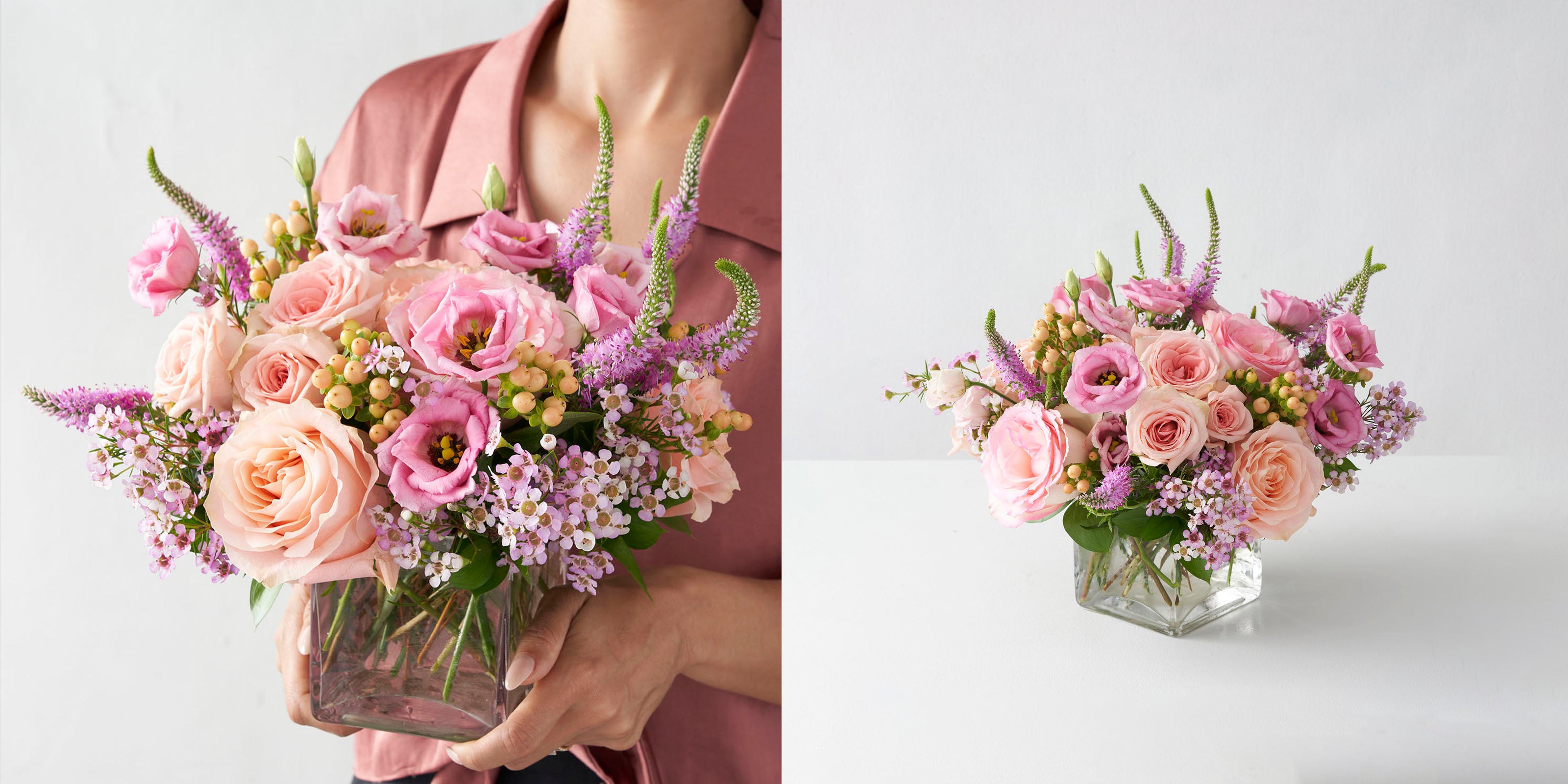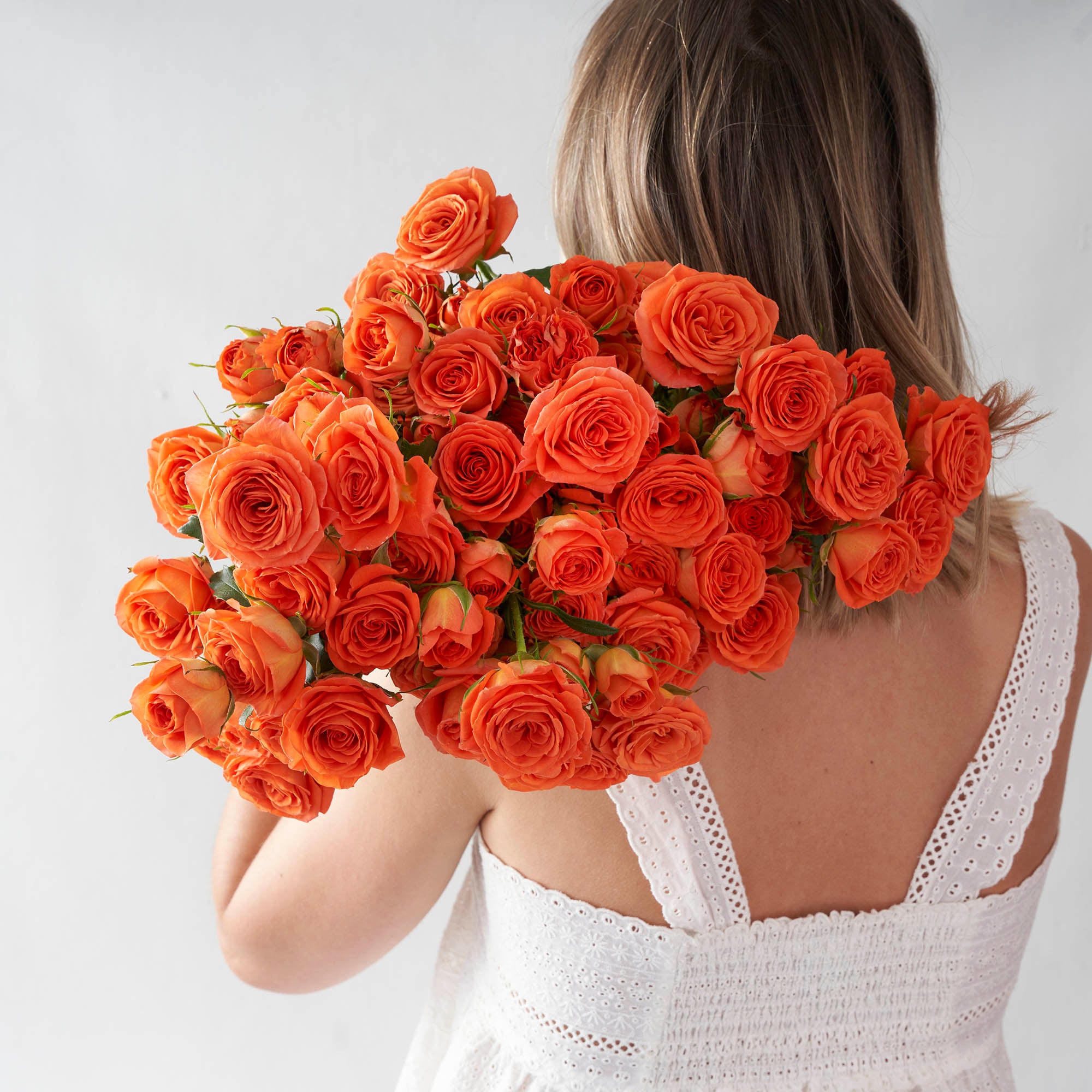 Flower Delivery Pointe-Claire
Same-day flower delivery across the West Island of Montreal and surrounding region. Easy ordering online or in-store.
Your Local West Island Florist For Pointe-Claire Flower Delivery
Welcome to Westmount Florist in Pointe-Claire, offering same-day flower delivery to the West Island and beyond. Discover our entire collection of floral arrangements and bouquets, lovingly handmade by our professional team. Let someone special know you're thinking of them by sending them flowers from Pointe-Claire's top florist shop. Whatever the special occasion – or just because – you can count on Westmount Florist's award-winning design team and our reliable Pointe-Claire flower delivery service to create and deliver stunning floral bouquets, vase arrangements and gifts that are guaranteed to be received with gratitude and a smile.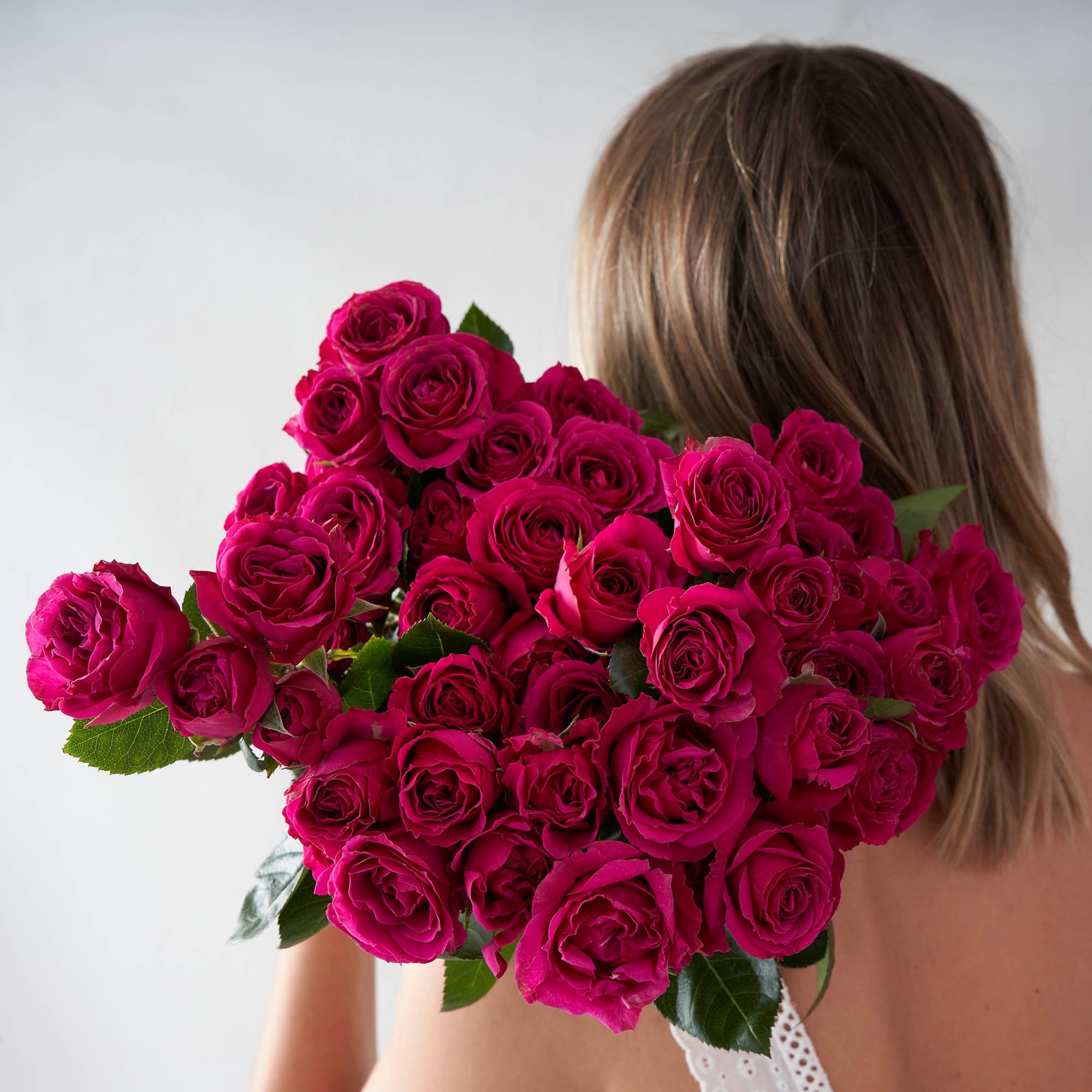 Same-day delivery in Pointe-Claire
Our Pointe-Claire location is here to make it easy for you to send same day flowers to the entire West Island of Montreal and beyond. Whether you want to send a single refined orchid, a cheery bouquet of yellow sunflowers, or a bountiful basket of warm autumn blooms, we have Montreal's freshest cut flowers and whimsical floral gifts that are sure to surprise and delight.
Shop all flowers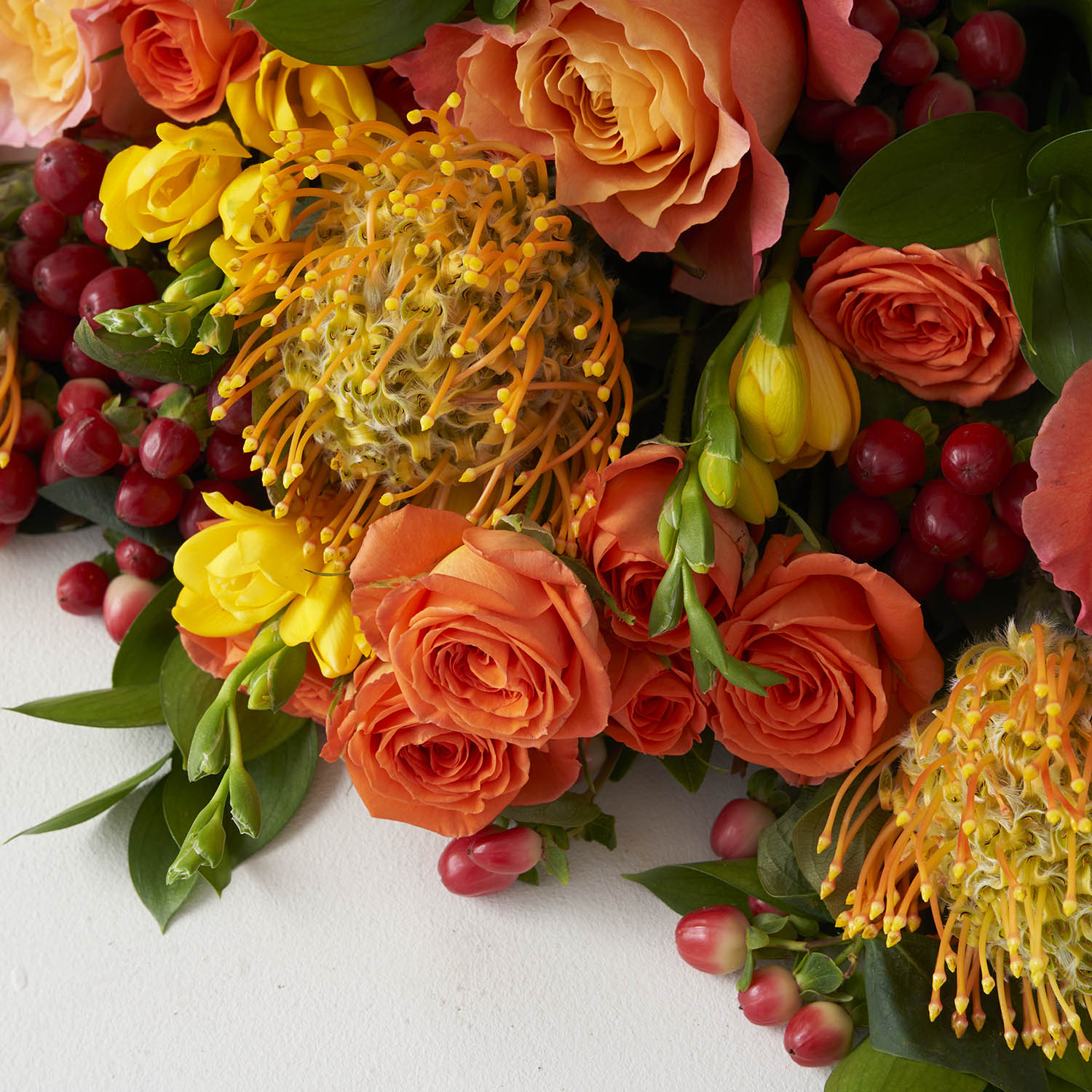 Pointe-Claire same day flower delivery for every occasion
Flowers make all those special milestones in life feel even more special. From baby showers to Rosh Hashanna to sweet sixteens, having flowers delivered right to your door is always a thrill.
And if you forget to plan ahead, our Pointe-Claire florist team has you covered. Order before noon and we will deliver your flowers the same day across the West Island of Montreal and beyond, always with the same friendly and personalized customer service that Westmount Florist is famous for.
Flowers for every occasion
What people are saying
I didn't see the flowers but the delivery was made the same day as expected. I have received some flowers from Westmount Florist and they're always so beautiful! Thank you for a great service.
Favorite florist in Montreal. Their flowers and arrangements are top notch.
I order from out of town and will never worry about quality and delivery - it's always fantastic.
It's my "go-to" florist - period!
Some of the most beautiful arrangements I've ever had done. The timeliness and remarkable customer service makes me want to have flowers delivered every day.
Pointe-Claire Flower Delivery FAQ
Where do you deliver flowers in Pointe-Claire?

We deliver flowers everywhere in Pointe-Claire, as well as across the West Island of Montreal and beyond. We offer same-day delivery for orders received before noon.

The City of Pointe-Claire is located in the West Island area of Montreal. Initially founded under the name of Saint-François de Sales in 1713, it is situated along the north shore of Lake Saint-Louis and is approximately 24 kilometers (15 miles) west of downtown Montreal. 

The City of Pointe-Claire spans a relatively large area, so it is not located between specific streets. However, its boundaries are generally defined as follows: to the east, it is bordered by Boulevard des Sources; to the west, by Saint-Jean Boulevard; to the north by the city of Dollard-des-Ormeaux; and to the south, by Lake Saint-Louis.
What is the cut off time for same day flower delivery in Pointe-Claire?

Want to brighten someone's day with a same-day flower delivery in Pointe Claire? Here are our cut-off times for same day flower delivery:

11:00 am for flowers ordered online

The good news is that we can usually accommodate last-minute deliveries in Pointe Claire and Westmount up to 1pm, and sometimes even later if the destination is close by.

So if you're feeling spontaneous and the clock has already struck 11am just give us a call and we'll do our very best to make your same-day delivery a reality.
Are the flowers guaranteed to be fresh upon delivery?

At Westmount Florist we move a lot of flowers and receive fresh deliveries of flowers from our growers and wholesalers almost daily. 

We only use the freshest blooms and we guarantee the freshness of our flowers when they are delivered. If for any reason your flowers do not meet your expectations, please contact us right away.

What do we do with flowers that are past their prime? We don't toss them out. We donate any healthy but unsellable flowers and plants to one of our preferred local Montreal charities, such as "La Rue des Femmes" or "The Native Women's Shelter of Montreal".
How do I know if the recipient received their flowers?

To ensure you know exactly when your flowers have been received, our drivers use an app on their smartphones to mark the order as delivered as soon as it arrives at its destination.

Once marked delivered, you (the sender) will immediately receive an email notification confirming that the flowers have been received. This way, you can have peace of mind knowing that your special gift has been delivered to that special someone safely and on time. 

Don't see the confirmation in your inbox? Be sure to check your junk mail. For any questions or doubts about your flower delivery, please contact our team.
Where will my flowers be delivered from?

Your order will be delivered from either our Pointe-Claire or Westmount location, depending on where it is going.

If you are sending flowers anywhere in the West Island: The delivery will come from our Pointe-Claire location shop, located at 343 Lakeshore Blvd. 

If you are sending the flowers to anywhere east of Lachine: The delivery will come from our Westmount florist shop, located at 360 Victoria Ave. 

We use our own fleet of vans to ensure reliable and timely flower delivery.
How are the flowers packaged for delivery?

Flowers are delicate creatures and need to be handled with care. Proper wrapping and packaging is key to ensuring that the flowers arrive at their destination undamaged and protected from the elements.

At Westmount Florist, we know that our clients care deeply about quality and presentation. That's why we go to extra lengths to use distinctively elegant yet protective packaging to make the flower-receiving experience feel even more special.

Among other things, we use water picks, and "arrive alive" hydration packs to ensure our flowers remain hydrated and to protect the stamps from being crushed or damaged. 

These small yet important details are what set flowers from Westmount Florist apart. They make all the difference when it comes to the appearance and lifespan of your gift of flowers.
Our customer support is available Monday to Friday: 9am-5pm.