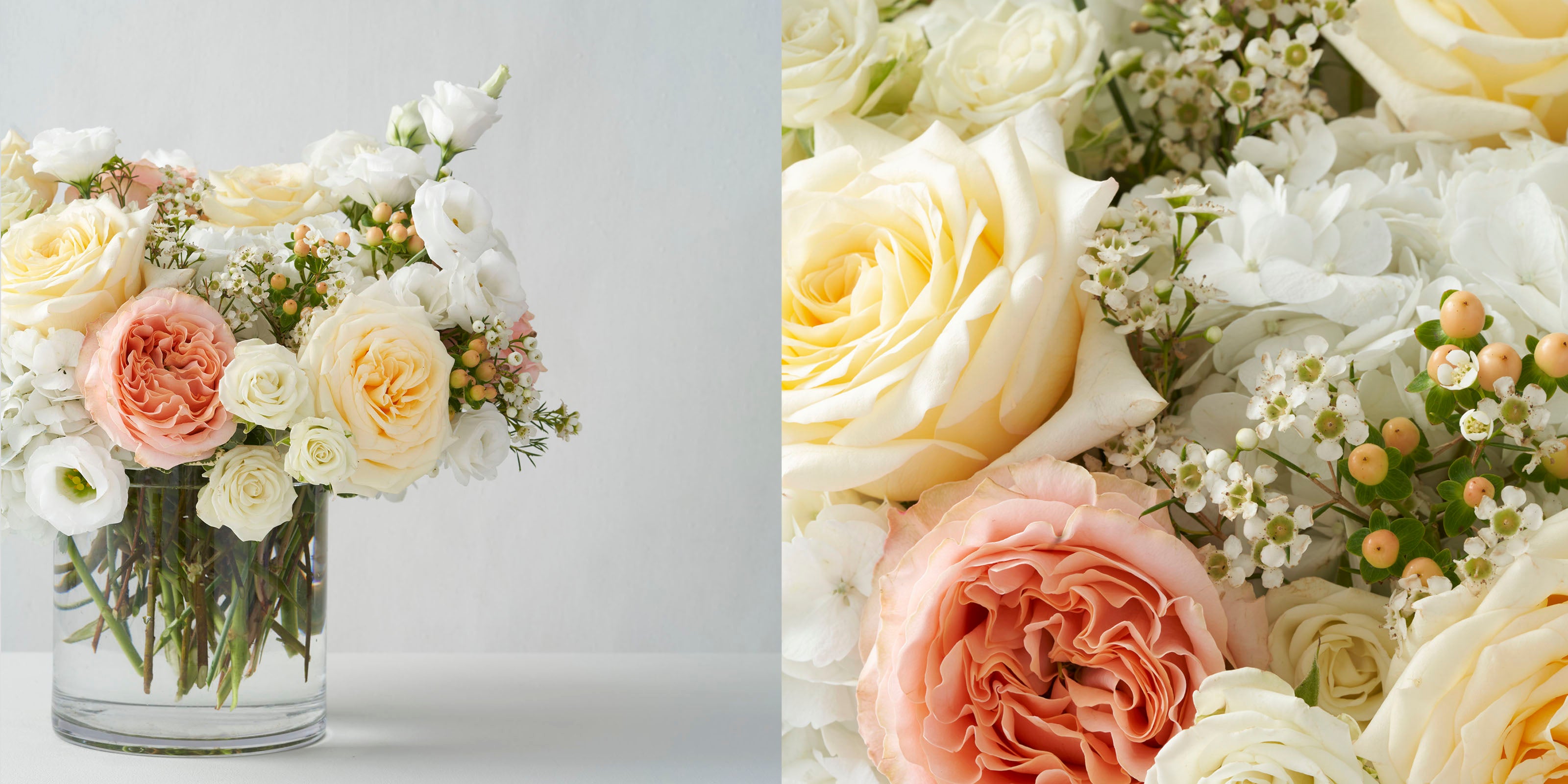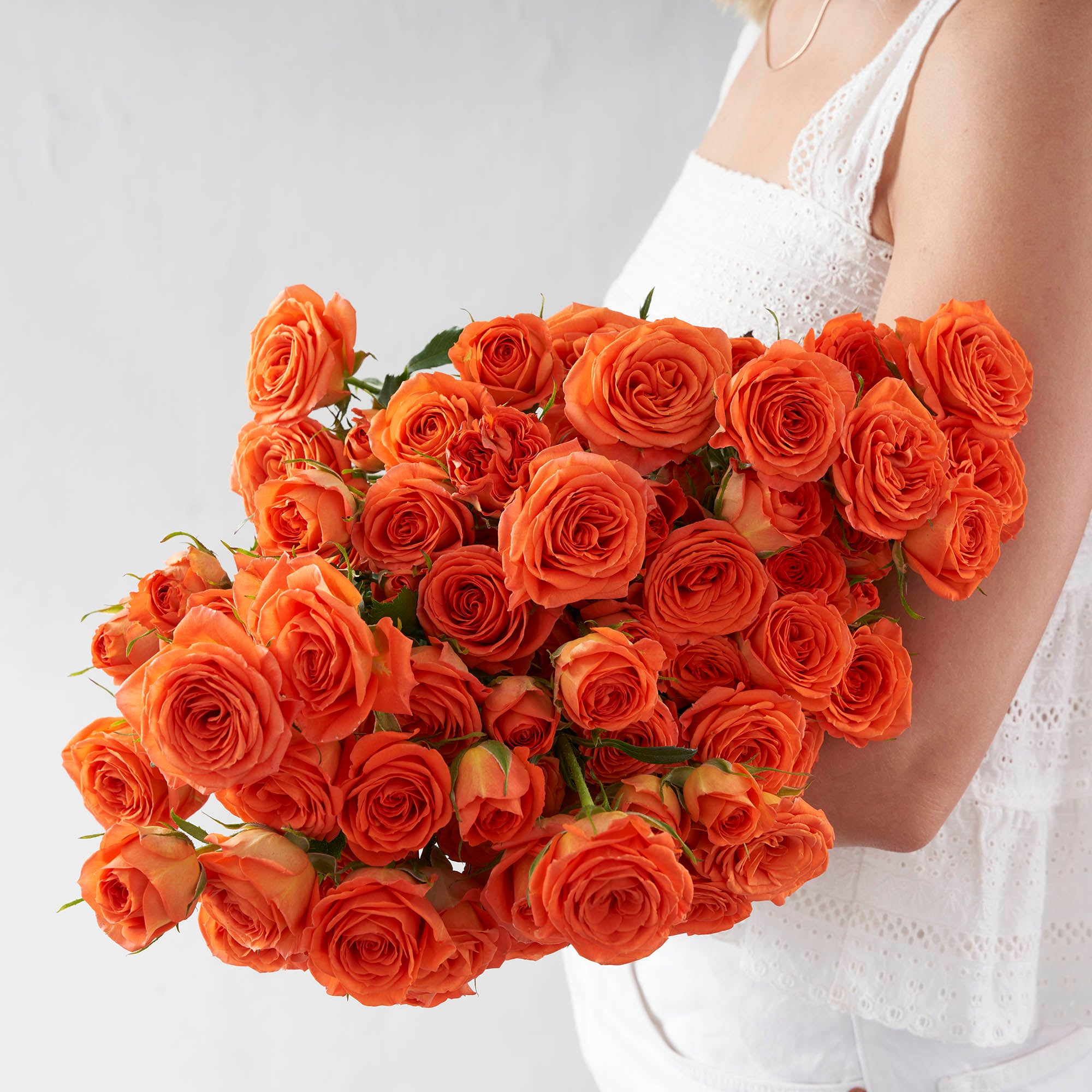 Same-day flower delivery across Montreal!
Montreal Flower Delivery
Send and receive stunning floral arrangements, bouquets and gifts from Montreal's best online florist, with locations in Westmount and Pointe-Claire. Easy ordering on our website, by phone or in person. Let someone know you're thinking of them with a flower delivery right to their door!
Shop now
Sending flowers from award-winning Westmount Florist is always guaranteed to impress. Our team has been providing reliable same-day flower delivery across the island of Montreal and surrounding regions for over 60 years. Need help choosing the best flowers for the occasion? Our expert team can advise you on the right varieties and arrangements to express any sentiment with style.
Same-day flower delivery Montreal
There's always a good reason to send flowers in Montreal – whether it's roses on Valentine's day for the love of your life, a beautiful flower vase arrangement brimming with bright blossom's for a special birthday, or a thoughtful funeral arrangement in tasteful packaging. 
Or simply make someone's ordinary day extraordinary! Get easy ordering and reliable flower delivery for all those special occasions when you want to let the people you care about know that you're thinking of them!
Call us now
Featured collection
View all
Sold out
Sold out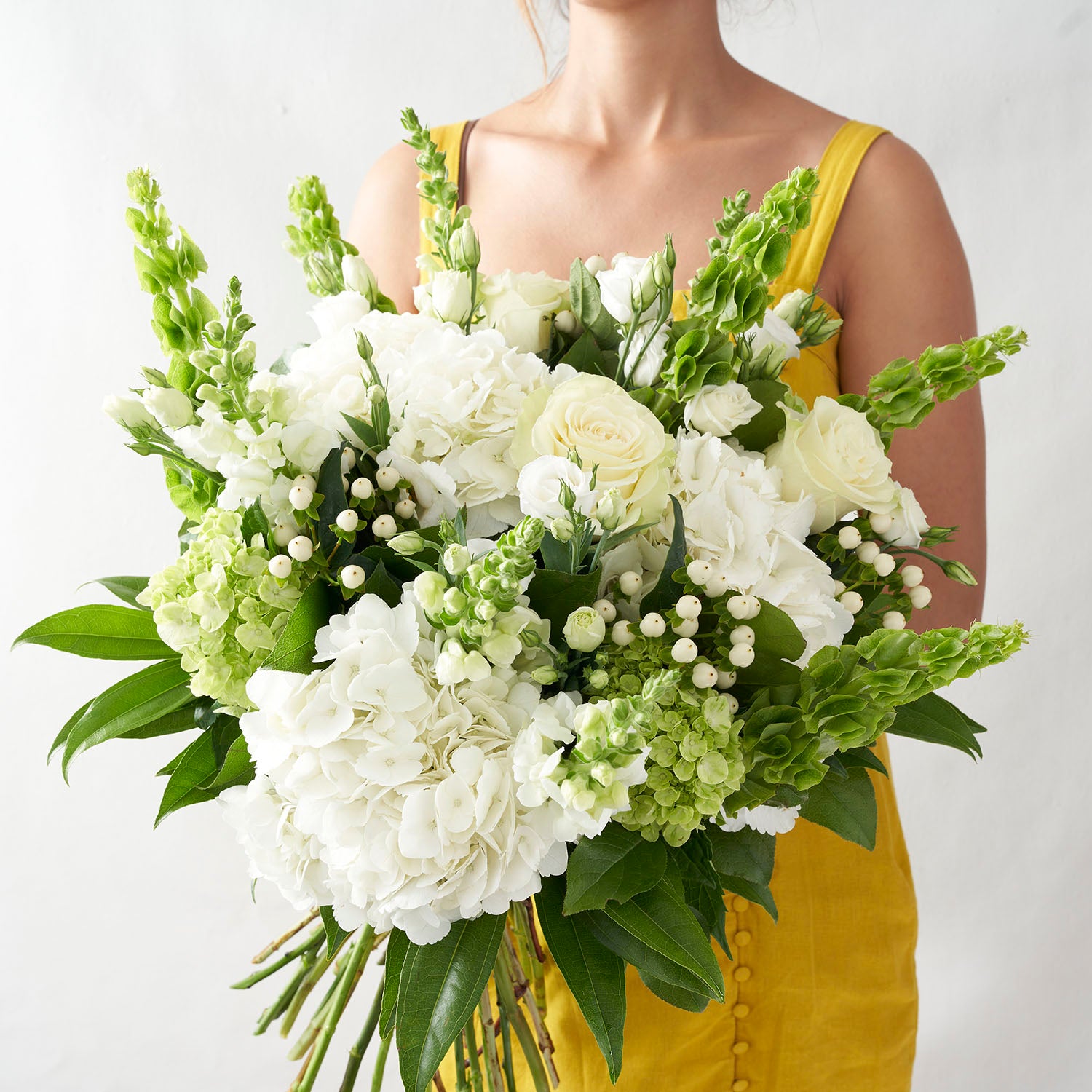 Order Flowers Online for delivery to Montreal
Gaze upon Montreal's vibrant spirit from the iconic Mont Royal belvedere, the rooftop of Place Ville Marie, or the summit of the Olympic Tower, and you'll quickly understand why Montreal is renowned for its boundless joie de vivre.
True to the spirit of its native city, Westmount Florist makes sending and receiving flowers a joy. Our Montreal delivery zone spans the entire island of Montreal and extends to the surrounding north shore and south shore regions. Our teams at our Westmount and Pointe-Claire locations can help you find the perfect blooms for every occasion and sentiment. We only use the freshest blooms and provide care instructions to ensure your flowers flourish.
Order Now
What people are saying
Amazing flowers, wonderful service, and support. I ordered flowers delivery for my friend, and everything was just perfect! It definitely exceeded my expectations. Thank you so much! :)
I ordered an orchid as a gift sight unseen in the early afternoon and the delivery was quite a way away. the orchid arrived that afternoon and the recipient said it was absolutely beautiful.
I have always been very happy with Westmount Florist's service and flowers
Website is easy to navigate. Flowers arrived in good condition and are still giving joy. 5th time of purchasing will definitly use again
Montreal flower delivery FAQs
How much does flower delivery cost in Montreal?

The cost of flower delivery in Montreal varies depending on the destination. 

Within walking distance of our shops in the Pointe-Claire or Victoria village: $4.50
Elsewhere in Westmount and Pointe-Claire: $9.95. 
Elsewhere on the island of Montreal: Under $20.00. (Pointe-Aux-Trembles being the highest at $19.95)
Off-the island of Montreal: $18.95 to $34.95
When should I send flowers?

Sending flowers is a fantastic way to show someone you're thinking of them, but it's not always easy to know when it's appropriate to send them. 

Here are 7 occasions when it's always appropriate to send flowers:

Anniversary: Sending flowers for an anniversary is a thoughtful and romantic gesture that will make your loved one feel appreciated and cherished. Whether it's your first or fiftieth anniversary, a beautiful bouquet of flowers is a great way to show your partner how much they mean to you.
Birthdays: A beautiful bouquet or arrangement is the perfect way to celebrate someone's birthday and let them know you remembered their special day.
Congratulations: Flowers are a great way to show your support and congratulate someone on their achievement. It's also a  great way to stand out from the crowd.
Maternity: A time of celebration and new life! Fresh flowers are a lovely way to welcome a baby into the world and show your support for mom and dad.
Illness: Bring a little sunshine to someone's day when they're not feeling well. Flowers have been scientifically proven to improve people's moods.
Just Because: Sometimes the best time to send flowers is for no reason at all! A surprise flower delivery can make someone's day and let them know how much you care.

Thinking of you:When a friend or loved one is going through a tough time, dealing with a loss, or just needs a little pick-me-up, flowers are the perfect way to show support and let them know you care.
How do I know what flower arrangement to select for delivery?

Choosing the right flower arrangement for the right occasion can be tricky sometimes.

Here is a basic guide for choosing the right flowers for specific occasions:

When sending flowers for somber occasions like a funeral or to express condolences: white or softer coloured flowers are typically a respectful and appropriate choice. 
When sending flowers for a joyous celebration like a birthday or anniversary:  Bright, cheerful colors are perfect.

With that said, there are no hard rules for what you can and cannot send.

If the recipient is someone very close to you, we recommend considering their personal preferences when choosing an arrangement or bouquet. 

If the person loves bright, bold colours: send a vibrant bouquet or floral arrangement. 

If the person prefers more subtle pastel tones: Go with softer colours.

We have our top flower designers curate our online collections to meet the needs of any occasion or personal preference.
Can I order flowers for international delivery?

Unfortunately we cannot facilitate international delivery as we do not use wire services, which often lead to lower product quality and a poor customer experience.

At Westmount Florist, we prefer to focus  on local flower delivery to maintain the high level of quality and attention to detail that our customers are accustomed to.
Is there a minimum order amount for flower delivery?

Yes, we do have a minimum order amount for flower delivery in Montreal. This amount varies depending on the type of flowers you choose.

Cut flower bouquets: $65 min. order
Vase arrangements: $85 min. order 

Looking for a more affordable option?

We have a variety of flowering plants available for as low as $55. 

Our minimum order for delivery ensures that we provide only the highest quality floral gift to your recipient.
What areas of Montreal can I send flowers to?

At Westmount Florist, we provide delivery services across Greater Montreal, Laval, and the North and South Shores. Check out our delivery zone tool to see just how far your love can reach.
How do I place an order for flower delivery online?

Ordering flowers online for delivery is easy.

1. Choose your flowers and add to cart.

Use the menu at the top of our website to select shop online for flowers by:

Occasion

Flower variety

Price range

 Once you've found the perfect gift, add it to your cart and click on the Checkout button.

 2. Enter your payment and delivery details.

You'll need to provide:

Recipient's name and address
Preferred delivery date
Message to write on the card
Credit card information
Your email address for the order confirmation

 3. Receive your order confirmation.

After submitting your order, you will receive at the email address you provided your order confirmation. It usually takes  5 - 10 minutes to receive this email, which confirms that your order is being prepared for delivery.

If you don't receive your order confirmation email within 1 hour, contact us so that we can make sure your flowers are delivered.
Our customer support is available Monday to Saturday: 9am-5pm.