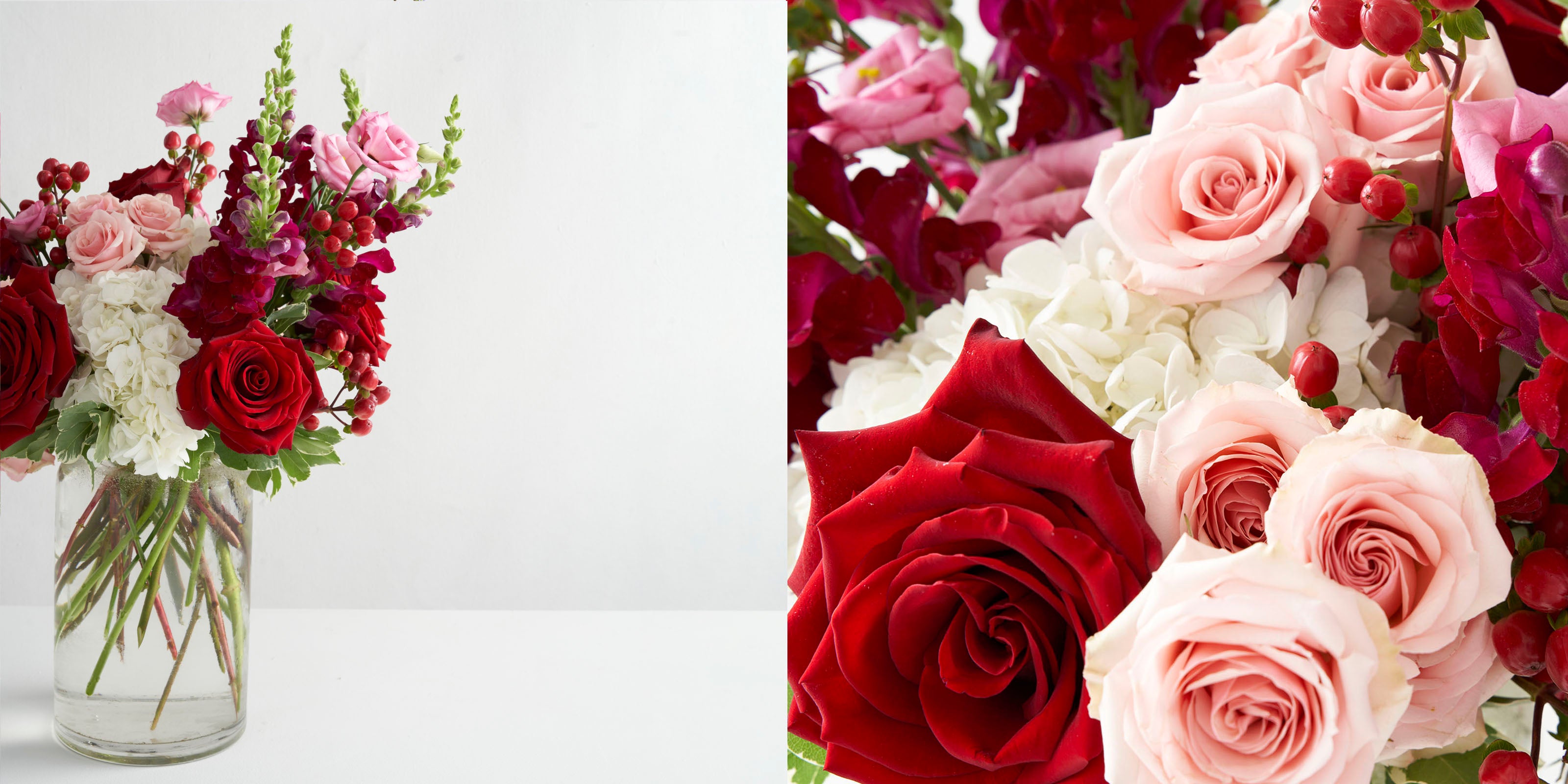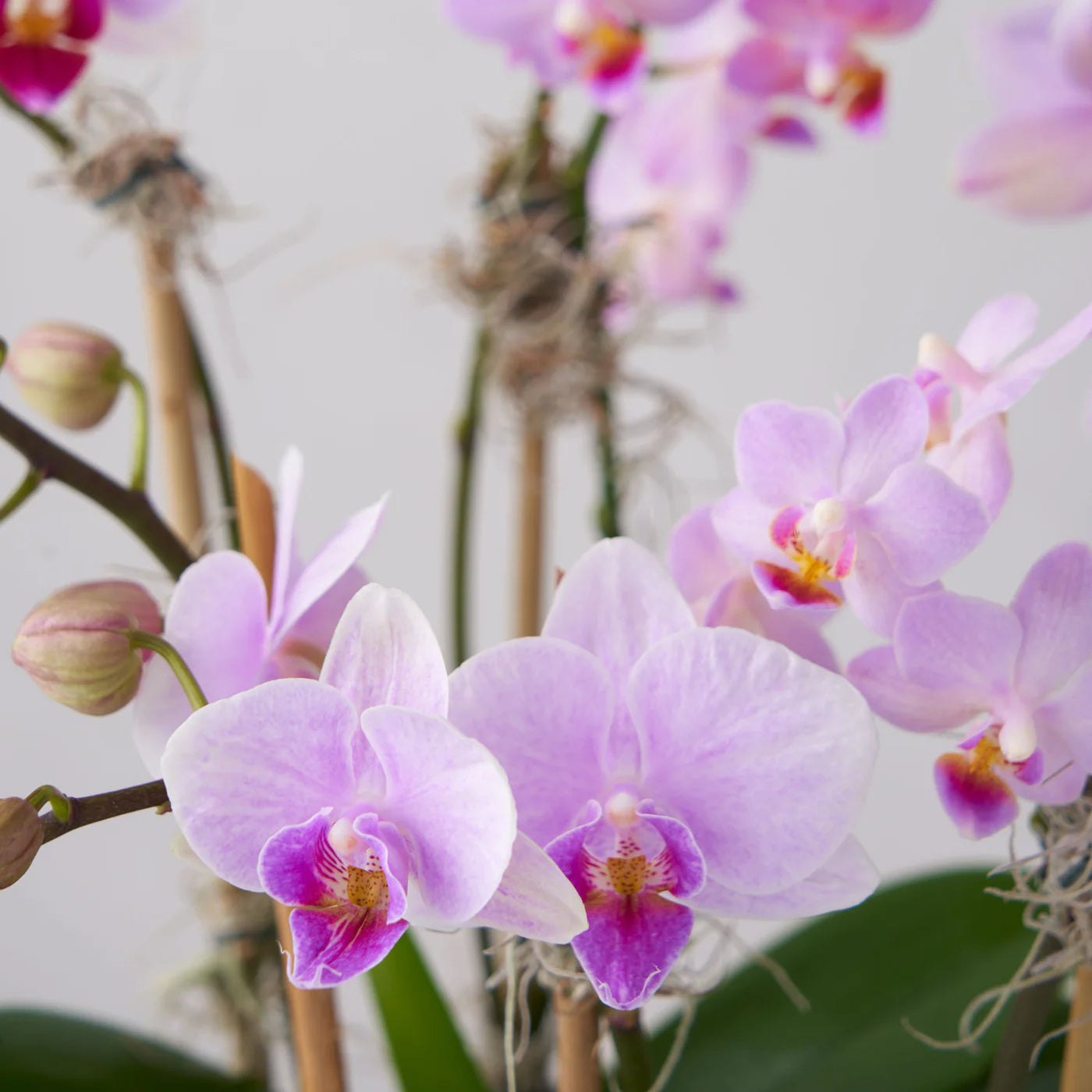 Send award-winning flowers online from Montreal's best florist
Montreal Florist
Voted Montreal's best flower shop. Westmount Florist offers friendly and reliable same-day delivery for any occasion. Visit one of our two locations or order online to send flowers anywhere in the greater Montreal area.
Shop now
Nothing excites Montreal flower lovers more than seeing a delivery van from Montreal's top florist pull up to the curb. Your same-day flower order will be delivered by our own dedicated fleet of delivery vans and conscientious delivery drivers. We make sure your flowers are delivered on time and in style. When you send flowers from Westmount Florist, you're showing that you care enough to send Montreal's best.
Montreal's most-loved florist
Show how much you care by sending flowers from Westmount Florist. Voted Montreal's top florist. We're famous for our beautiful floral arrangements and some of the freshest flowers available in Montreal.
Our award-winning floral designs are perfect for celebrating weddings, birthdays, anniversaries, school graduations, job promotion and every other special moment in between.
Browse our best sellers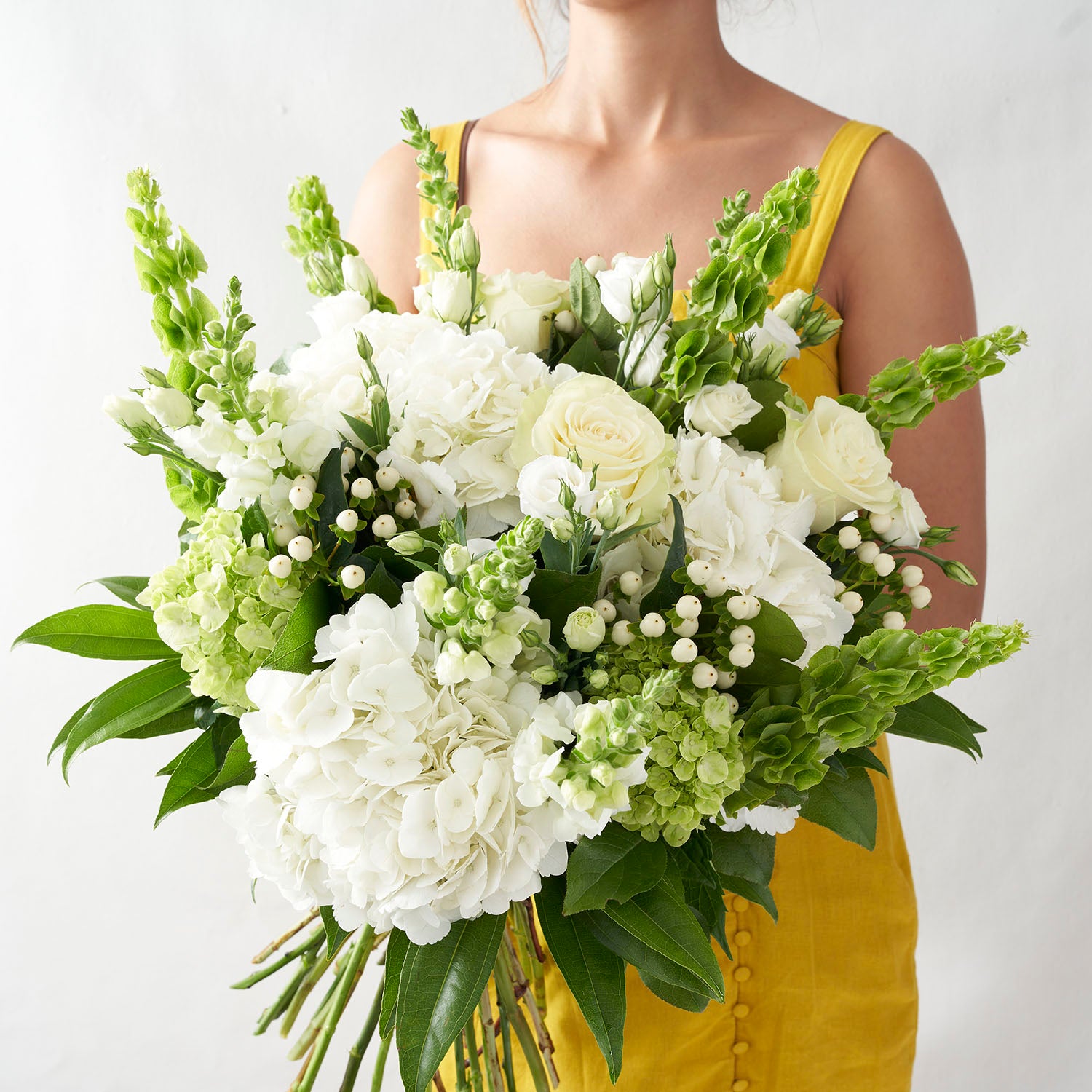 Montreal's freshest blooms and fabulous gifts
As one of Canada's top online florists serving the Greater Montreal Region, our extensive selection features a stunning array of blooms, from elegant peonies to vibrant sunflowers, delicate ranunculus, cheerful gerberas, and all your beloved flowers. Enjoy our dependable same-day and next-day flower delivery services throughout the entire montreal area.
Flowers from Westmount Florist make the special days of the year truly spectacular. Order online, call our Westmount shop or visit us at 360 Victoria Avenue. Got a question? Our team is here to help!
Contact us
What people are saying
Ordering flowers online was a breeze! Delivery arrived same day as promised. Great experience all around.
Wonderful, fresh flowers,service amazing, would recommend and will definitely used them again
Living 3600 km apart from family, I am grateful to know there is a florist that can provide great service and beautiful arrangements to loved ones on their special events.
Where do your flowers come from?

We source our flowers from various locations, including local and international flower markets and suppliers.

We prides ourselves at Westmount Florist on using only the highest quality flowers and plants in our arrangements and bouquets. Our team puts great care into selecting only the freshest and most beautiful blooms available on the market. 

We build close relationships with local suppliers to ensure our flowers are sustainably and ethically sourced. We want our customers to feel good about sending a gift that's both breathtakingly beautiful and responsible.
What types of flowers are available at your two Montreal Flower shops?

We strive to offer the freshest blooms available. This means the types of flowers available at our flower shops in Westmount and Pointe-Claire vary depending on the season.

Seasonal flowers we carry:

During the spring and summer months: You'll find blooms like

tulips

, anemones, hyacinths, ranunculus and

peonies

.
During the fall months: Chrysanthemums and sunflowers abound. 
During the winter months: Our shops are brimming with festive poinsettias, amaryllis, and evergreens.

Year-round flowers

Our stores also carry several varieties of flowers available year-round. Roses, hydrangeas, lisianthus, delphiniums and gerberas are just a few of our staple products.

Browse our rotatingseasonal collection or check the current availability of a specific flower variety.
Can I place an order in the shop or do I have to call or order online?

With Westmount Florist, you can order flowers for delivery online, by phone or either one of our Montreal florist shops. The choice is yours!

We would love to help you create a wonderful floral experience at one of our shops! Stop by for a visit and one of our friendly staff members will be delighted to show you around. You can personally smell and experience all of our beautiful flowers and work with one of our talented designers to create a custom design that's just right for you.
What are the hours of operation for your flower shop?

Our business hours are:

Monday to Saturday: 9:00 am to 5:00 pm, Sunday: closed*

*We stay open on Sundays for most floral holidays, such as Mother's Day and Valentine's Day, to accommodate the high demand. 

At Westmount Florist, we love it when customers come to visit us, so feel free to drop by our florist shops in Westmount and Pointe-Claire during our regular business hours.

While you're there, be sure to check out our selection of flowers, flowering plants and house plants.
Can a florist help me choose flowers for a specific occasion?

Of course! Our designers are not just experts in arranging flowers, they are also great at helping you choose the perfect bloom for the occasion. If you're not sure what flowers to get for that special someone or event, visit us in the store and one of our specialists can show you a variety of options and help you decide on the best colours, size, and types of flowers.  

We love working with clients to create beautiful floral arrangements that match their unique style and personality. Whether you're looking for a romantic bouquet for a date or a colourful centerpiece for the party you're hosting, we are always happy to help you find the perfect flowers to express your emotions and add a touch of beauty to your day!
How do I care for the flowers once I bring them home?

Flowers come from Mother Nature and can be fickle creatures. Not all flowers like the same things but there are some simple universal tricks for keeping your blooms looking their best:

 Trim the stems: Before placing your flowers in water, cut the stem at an angle to allow them to better absorb water.

 Change the water: Change the water in the vase every day or every other day to keep it clean and fresh.

Remove dead leaves and petals: Remove any dead or wilted leaves and petals from your flowers to keep the water clean and prevent the growth of bacteria.

Keep them cool: Keep your flowers in a cool place away from direct sunlight, heating vents, and other sources of heat.

By following these simple tips, you can help extend the life of your flowers and enjoy their natural beauty for as long as possible! For more information visit our flower care section.
What is the price range for flowers and arrangements at Montreal florists?

The price range you can expect to pay for flowers and arrangements at Montreal florists varies depending on the type of product you're looking for. 

Below are some examples of the price ranges you can expect to pay for various products at Westmount Florist:

Vase arrangements: From $80 to $300+ 
Dainty arrangements: $80 to $115
Larger arrangements: $175 and up 
Cut flower bouquets: From $65 to $250+
Dainty bouquets: $65 to $85
Average-sized bouquets: $95 to $150 
Large bouquets: $150 and up

Keep in mind that the price and size of our arrangements and displays is also dependent on the types of flowers used in the arrangement, as some blooms may be more expensive than others. 

The cost of a single bloom can range from $2.50 on the low end to $15 on the higher end for more exotic or high demand blooms.
Our customer support is available Monday to Friday: 9am-5pm.